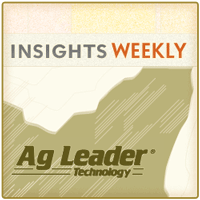 The advent of handheld computers with valuable ag software has been great to collect more in-field data whether it's recording such things as pest/weed locations, soil sample locations and much more. But if you're a constant user day after day, that tiny screen can get tough on the eyes.
That is exactly the challenge that John Gullidge and their 20 soil sample gathering crews faced—staring at those tiny screens as each four-wheeler maneuvers over 800 to 1,200 acres a day in the fall. "The rugged military-grade laptops like the Toughbook are much easier to see, we were just looking for a new mobile-type software to try that worked beyond the handheld," he says.
Gullidge is computer systems manager for KSI Labs in Shelbyville, Ill., one of the largest volume soil sample labs in the U.S. "Since our technology need has outgrown our current hardware/software use, I asked Ag Leader in August 2009 at the Farm Progress Show if they could make their SMS Mobile work on a laptop. And sure enough, this fall we've got a crew using the SMS Mobile PC software."
So far, he likes what he sees with the program. "We can see everything on a large screen; we no longer have to start sampling in the corner of a field; the GPS will automatically access a grower's farm and field selection that is already loaded; we can easily import shape files from other software applications we get from dealers; we can add changes to fields at any time; it will count how many acres we have covered; we can stagger grid patterns, and much more," Gullidge says.
Gullidge says so far he uses only the soil sampling capabilities of the SMS Mobile PC software. "I use other software too, but have been very impressed with Ag Leader as a company. Not only is their technical support very good, but they are very open and responsive to ideas and they move quickly with improvements, unlike some companies," he adds.
Visit these links for more information.
SMS Mobile PC http://www.agleader.com/products/sms-mobile/
Video on SMS Mobile PC http://www.agleader.com/2010/07/19/sms-mobile-pc/
KSI Laboratories http://ksilab.com/
Toughbook Computers http://www.panasonic.com/business/toughbook/why-toughbook-reviews.asp?cm_mmc=PCSC_Toughbook-_-HomepagePromos-_-PageBottom-_-ToughbookReviews