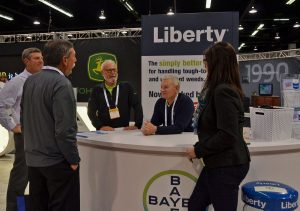 For the second year, Bayer is offering the Liberty® Weed Control Guarantee on the effective weed control of Liberty herbicide.
Heading into the 2018 season, growers who use Liberty can look forward to clean fields, thanks to the herbicide's effective weed control and the guarantee. To qualify, growers must talk to their retailer about local requirements and S.T.O.P. Weeds with Liberty application guidelines.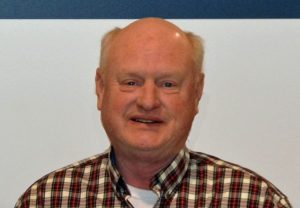 "I have been using Liberty herbicide for two years," said Mark Tuttle, a grower from Somonauk, Ill. "I'm always impressed by how Liberty controls some of the most challenging weeds like waterhemp and giant ragweed. But, every season is different, and weeds are always one of my greatest concerns. The Liberty Weed Control Guarantee helps make the decision to use Liberty each year easy. It's a great added benefit.
S.T.O.P Weeds with Liberty application guidelines
Start clean and stay clean – Start clean with a burndown herbicide prior to planting and stay clean by controlling escapes
Target weeds under three inches tall – Small weeds are easier to control and Liberty should be applied on less than 3 inch weeds.
Optimize coverage – Use appropriate rates, a minimum of 15 gallons of water and medium to coarse droplet size.
Pair with residuals – Apply labeled rates of pre-residual herbicide with two effective modes of action.
Local Bayer representatives can provide requirements for specific regions.
Listen to Mark Tuttle at Commodity Classic talk about why he uses Liberty: Interview with Mark Tuttle, Illinois Grower
Learn more about Liberty from Jody Wynia and David Tanner: Interview with Jody Wynia & David Tanner, Bayer
Photos, video, and audio interviews from Bayer at Commodity Classic