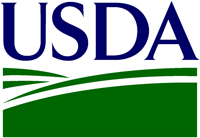 USDA's first crop production forecast based on actual field data is predicting some bin-busting crops this year, which in turn is causing lower prices.
Corn production is forecast at a record 15.2 billion bushels, up 11 percent from last year with yields expected to average 175.1 bushels per acre, up 6.7 bushels from 2015. If realized, this will be the highest yield and production ever for the United States. Soybean production is forecast at a record 4.06 billion bushels, up 3 percent from last year.
The August World Agriculture Supply and Demand Estimates Report, also released Friday, shows corn ending stocks for the 2016/17 marketing year are expected to be the highest in 29 years at 2.4 billion bushels while corn prices are expected to average just $3.15 per bushel, the lowest in 10 years. National Corn Growers Association president Chip Bowling says these numbers should "be a wake-up call for both Presidential campaigns regarding the economic challenges facing farmers and rural America….We need real solutions that help us access markets, expand biofuel use, and ensure a more sustainable future."
Cotton and wheat production, while not records, are also forecast to be higher than last year by 23% and 13% respectively.