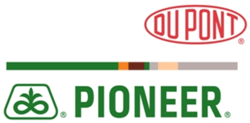 DuPont Pioneer and Monsanto have agreed to work together to provide additional choices for Brazilian soybean farmers.  Pioneer will receive a royalty-bearing license for Monsanto's Intacta RR2PRO soybean technology under the new agreemnt.  The license is subject to approval by the Brazilian regulatory authority and financial details have not been disclosed.
"DuPont Pioneer looks forward to bringing the Intacta insect technology together with leading soybean genetics to Brazilian growers as early as the 2017 selling season," said Alejandro Muñoz, DuPont Pioneer vice president, Global Commercial Business. "The combination of technology, genetics, and DuPont™ Dermacor® seed treatment will help advance the productivity of soybean growers while providing enhanced insect control and strengthening their integrated pest management practices."

"We're pleased we have been able to reach an agreement with DuPont for Intacta RR2 PRO™ technology in Brazil," said Mike Frank, Monsanto vice president, chief commercial officer. "This agreement further endorses the value of our Intacta RR2 PRO™ platform, which has achieved rapid grower adoption and is providing an important new choice in insect control and convenience to growers in South America."
The Intact RR2 PRO soybeans offer growers three main benefits; increased yield potential, protection from soybean pests and tolerance to glyphosate.  The product has become a cornerstone for Monsanto's next-generation soybean platform.