GROWMARK is launching a new system-wide initiative called Endure that will reinforce the company's commitment to sustainability.
"In the GROWMARK System, we believe it is our responsibility to ensure our earth and industry perform sustainably," said GROWMARK Chief Executive Officer Jim Spradlin. "We go to great lengths to apply business ethics, invest in communities, and engage our employees in practices that enhance the profitability and sustainability of agriculture," he added.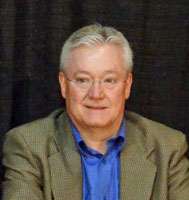 Each area of the GROWMARK System will be involved in the initiative and Executive Director of Agronomy Marketing Ron Milby says the initiative fits in well with the cooperative's overall goals. "Our mission statement is 'To improve the long-term profitability of our member-owners' and I think with sustainability we can actually get there," said Milby.
One aspect of the new initiative is ENDURE Advocates for GROWMARK FS crop specialists. "What we're trying to do with this advocate program is recognize and award those crop specialists that are doing a good job promoting sustainable business practices," Milby explained.
Promoting pollinator health is also part of the ENDURE initiative, which has already been very successful, and they are working on other ways the concept of enduring sustainability will be promoted within the GROWMARK FS system and beyond. Sustainability is even the theme for GROWMARK's 2016 Essay Contest for high school FFA members in Illinois, Iowa, Missouri and Wisconsin.
Learn more about GROWMARK's sustainability initiative in this interview: [wpaudio url="http://traffic.libsyn.com/zimmcomm/growmark-milby.mp3″ text="Interview with Ron Milby, GROWMARK Agronomy"]