A little bit more corn and a lot more soybeans and cotton compared to last year is what USDA is forecasting in the latest report out today.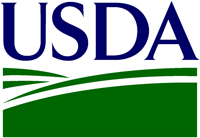 U.S. soybean producers are expected to produce a record 3.82 billion bushels in 2014, up 16 percent from last year according to the Crop Production report issued today by the U.S. Department of Agriculture's National Agricultural Statistics Service (NASS). Growing conditions were conducive for corn growers who are also expected to produce a record-high crop at 14.0 billion bushels of corn, up 1 percent from 2013 which was also a record at the time.
Corn yields are expected to average 167.4 bushels per acre, which would be the highest yield ever for the United States. Objective yield data indicate the greatest number of ears on record for the ten largest corn producing states. Soybean yields are also expected to be a record at 45.4 bushels per acre, up 2.1 bushels from last year.
More cotton is also expected in the first production forecast for this year from USDA. Cotton production is forecast at 17.5 million 480-pound bales, up 36 percent from last year's 12.9 million bales. Area planted to Upland cotton is up 10 percent from last year, while harvested Upland cotton area is expected to be up 37 percent from 2013. Expected harvested area of Pima cotton at 175,900 acres is down 12 percent from last year.
Wheat production is forecast up two percent from the July forecast but down five percent from 2013.