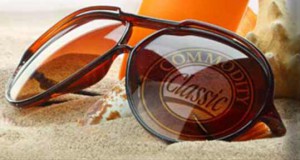 What's a better way to conclude Commodity Classic than with some classic rock? The Monsanto Evening of Entertainment at the 2013 Commodity Classic will feature World Classic Rockers, a group of standout performers from legendary rock bands. Commodity Classic is the nation's largest farmer-led, farmer-focused conference and trade show, presented annually by the National Corn Growers Association, American Soybean Association, National Association of Wheat Growers and National Sorghum Producers.
World Classic Rockers bring together some great names in Rock music from the '70s and '80s. Nick St. Nicholas started on the road to rock and roll history when he drove his band The Sparrow from Toronto to the Sunset Strip in search of a record deal. Once in Hollywood, the Sparrow changed their name to Steppenwolf and recorded the biker anthem "Born To Be Wild" for the film Easy Rider. Decades later, Nick set out to form the ultimate classic rock band. The result is the World Classic Rockers.
Former Steppenwolf lead guitarist Michael Monarch brings WCR the same driving guitar licks that he performed for Steppenwolf hits such as "Magic Carpet Ride." Randall Hall toured seven years with Lynyrd Skynyrd's comeback band and now furnishes the band with guitar and vocals. Drums are manned by Aynsley Dunbar, whose beats were recorded on mega-hits "Wheel in the Sky" by Journey, "Jane" by Jefferson Starship and "Is This Love" by Whitesnake. Songwriter and vocalist Greg Walker provides a soulful sound that he perfected with the band Santana and is heard on their recordings of "She's Not There" and "Stormy." WCR's vocals are rounded out by Boston's former lead singer Fran Cosmo who recorded band hits "I Need Your Love" and "Higher Power." Rounding out the band's roster of musicians is lead guitarist David Coyle and Mark Hoyt on keyboards.