When it comes to smartphone platforms our audience is using a mix with iPhone/Android/Blackberry on top. According to our poll 32% say they use iPhone, 32% are using Android, 28 % are using Blackberry and way back we have 5% saying Other and only 3% saying Windows. Interesting and I think we'll have to ask this question again later this year since there are going to be a lot of changes in mobile phone carrier systems and phones. So, does this surprise you? About what you expected?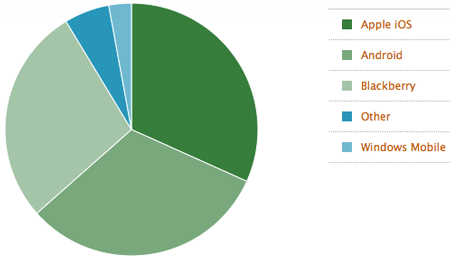 Our next ZimmPoll is now live and asks the question, "What biofuel feedstock do you think has best future?" Let us know what you think and thank you for participating.
ZimmPoll is sponsored by Rhea+Kaiser, a full-service advertising/public relations agency.