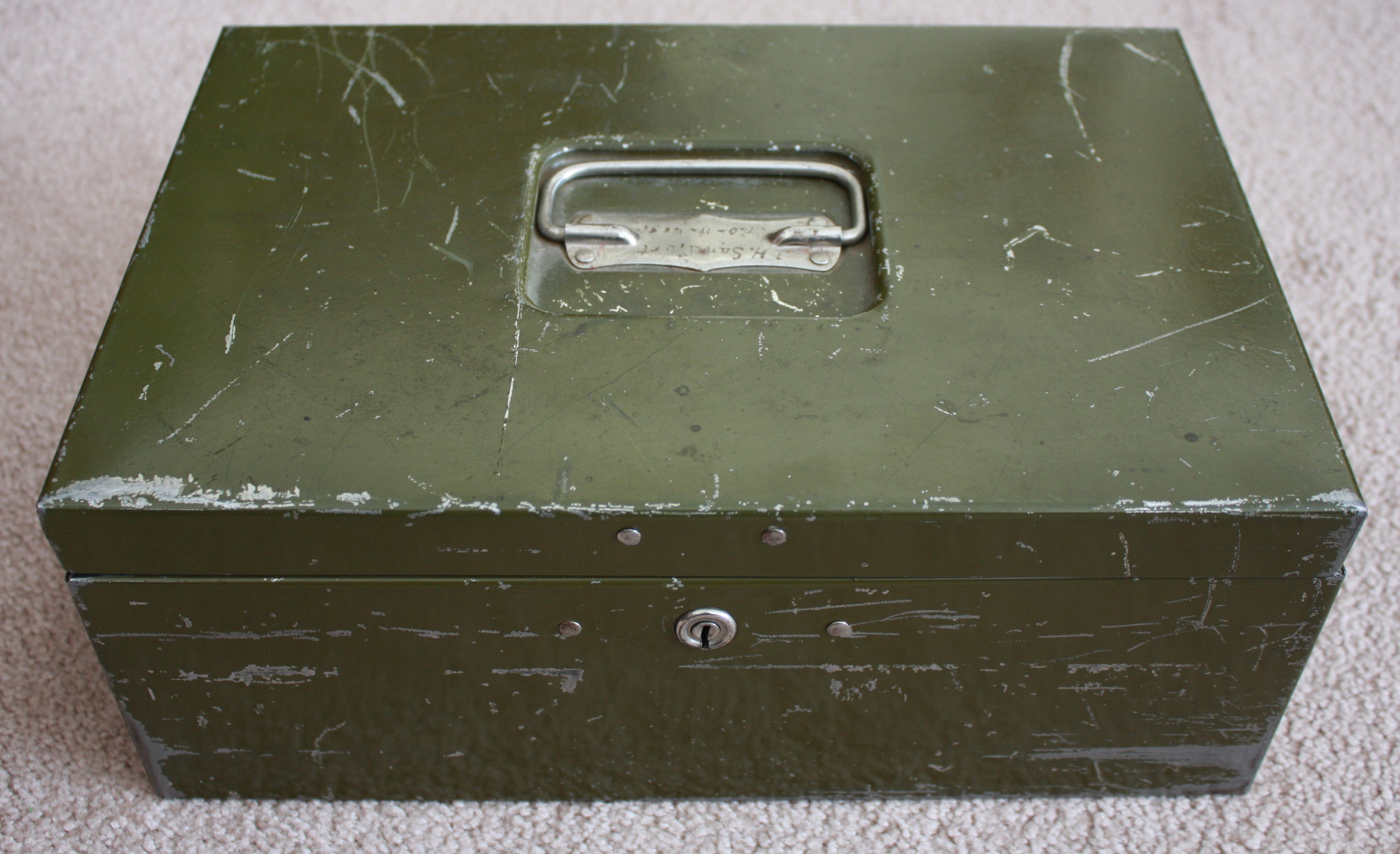 Okay, so you probably can't back-up your files in a safe deposit box unless you make photocopies of them and put them in … you guessed it … another safe deposit box. This is an old-timer version of a PDA, or an iPad, or whatever hand-held device is small enough to fit in your plaid shirt pocket and hold all the data you can dream of and more.
But back in the late 1800s, this was where all farm records were kept. This was from my great-great grandfather John Henry (a good, strong farmer's name) who passed away in 1936. On the top is engraved what appears to be a social security number, but after doing a little research, it must have been his son's SSN because they didn't start issuing them until 1936. John Henry died before he even "became a number". All of the numbers that mattered to him and to his farm were kept in this steel safe deposit box.
From the safe deposit box, we've grown to notepads and pencils to electronic ear tags for livestock and computer farm management software.
Recently, I bought myself a portable external hard drive for backing up my computer files. But I looked down and realized it's plastic. (Right? It's made of plastic and a little metal.) So if our house goes up in flames, it does me no good unless it's where? That's right. In my fireproof safe deposit box! Maybe we haven't come as far as I thought.
Until our next history lesson …