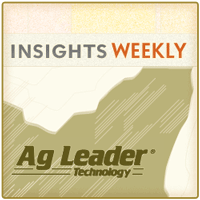 In general, the past year in the world of precision agriculture has been one of consolidation among industry players. "We've really streamlined into 4 or 5 major players in precision ag," says Matt Darr, Iowa State University Ag Engineer.
"Rather than a lot of companies that offer a segment of products, we're getting down to a core set of companies offering full-service solutions—products for every type of ag operation," he says
For example, Darr cites the recent Ag Leader and AutoFarm partnership. "And Trimble purchased numerous smaller precision ag companies to fill out their portfolio of products (like Farm Works software, NTech GreenSeeker and Tru Count)."
From a technology introduction standpoint, there haven't been a whole lot of truly new products in 2009, according to Darr. "The largest growth segment of products has probably been in the area of CORS-compatible GPS equipment. Trimble, Topcon, AutoFarm—they all have CORS-based capabilities," he adds.
Impact of CORS? There's more and more grower interest. "I always tell growers that CORS isn't going to provide a better RTK solution, as the accuracy of a single base solution is still governed by the distance to the base station, just like traditional RTK. What it does is bring coverage to every farmer in the state Iowa (and in other states that have CORS network)," Darr says.
It wasn't but a couple years ago that it cost $50,000 for an RTK system—not even including the cost of auto-steer. Today, you can get a complete CORS auto-steer system in the tractor for $15,000 to $17,000.
Coming in 2010. Darr says we'll continue to see expanded interest in CORS network products. "Auto-steer will continue its rapid adoption, because the efficiency, the savings and intrinsic benefits of less stress and greater productivity in the cab will drive sales."
As the price of agricultural fertilizers begins to increase again, he sees an increased interest in nutrient management and variable-rate products. "There continues to be a need for real-time sensing of nutrients. These products—GreenSeeker (Trimble), OptRx (Ag Leader) and Crop Spec (Topcon)—are still very young in their developmental stages. These technologies have huge potential to make an impact on both the economic and environmental aspects of agriculture," Darr says.
"The perpetual rising price of seed will continue rapid adoption of the DirectCommand AutoSwath-type products that provide pretty immediate payback on seed and chemical savings. A $300 bag of seed equals $120 per acre seed costs. An auto-steer system and planter unit control will save a minimum of 2 percent (not including possible variable-rate seeding savings), which equates to $2,400 per year over 1,000 acres," he adds.