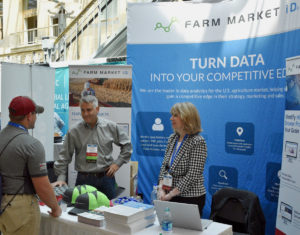 In agriculture, like any business, the most up-to-date information provides the best competitive edge.
That's why Farm Market iD is applying their decades of data science to provide current in-season crop data, as well as reliable predictions for next year. "Basically what we are doing is using in-season, weekly imagery, and classifying what we see in the ground as the crop emerges," said company CEO Steve Rao during an interview at the InfoAg Conference last week in St. Louis.
Rao says that information is especially important this year with all the prevented plant acres. Clients can use this data in strategy, marketing and sales to make high-level strategic decisions, as well as on-the-ground tactical decisions.
Learn more in this interview:
Farm Market iD CEO Steve Rao, In-season Crop Analytics