The seeds planted in the 2018 farm bill legalizing the production of hemp as an agricultural commodity are starting to grow.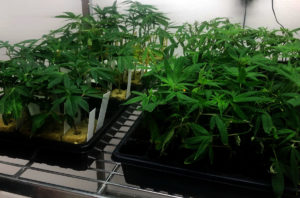 Florida has officially entered the field with the governor just signing a measure allowing an agricultural hemp program to be developed. Florida Agriculture Commissioner Nikki Fried believes hemp could be the boost the state's farm sector and rural areas need.
Fried held workshops around the state in anticipation of the bill being signed, with the goal of having a first set of rules published in July, with the hemp program running by the end of the year. Southeast AgNet has been keeping up with hemp progress in the state and recently posted some of Fried's comments about the potential for the industry.
FL Agriculture Commissioner Nikki Fried discusses hemp potential

University of Florida's Institute of Food and Agricultural Sciences (UF/IFAS) recently joined forces with Florida-based hemp industry company Green Point Research (GPR) to support an industrial Hemp Pilot Project. Hemp plants have been planted at the UF/IFAS Tropical Research and Education Center in Homestead Florida and at the UF/IFAS Agronomy Forage Research Unit in Hague, Florida — the first hemp plants to be legally grown in the state since the 1950s. GPR donated 200,000 seeds and 100 living plants for the project with more to come.
In addition, GPR has announced the rollout of its pilot Farmers First initiative to help restore struggling and defunct farms in Florida by helping them get into hemp farming. Green Point Research CEO David Hasenauer says hemp can be cultivated for more than 25,000 industrial uses, including clothing, nutritional supplements, biodegradable plastics, and fuel.
Learn more in this interview with Hasenauer, who is also president of the Florida Hemp Industries Association.
interview with David Hasenauer, CEO of Green Point Research