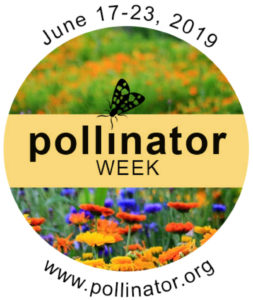 The birds and the bees, the bats and the butterflies, and the Bayer Blue Ribbon beekeepers are all in the spotlight this week for the 12th annual National Pollinator Week celebration.
Pollinator Week was initiated and is managed by Pollinator Partnership. Twelve years ago the U.S. Senate's unanimous approval and designation of a week in June as "National Pollinator Week" marked a necessary step toward addressing the urgent issue of declining pollinator populations.
The Bayer Bee Care Program is celebrating National Pollinator Week by honoring those who are working hard to support bees and other pollinators around the country. The company announced Blue Ribbon Beekeepers to recognize the outstanding achievements of young people who have made a positive impact on their communities through beekeeping or pollinator-related research.
These Blue Ribbon Beekeepers include past winners of the annual Bayer Bee Care Program Young Beekeeper Award, as well as other outstanding up-and-comers in the beekeeping industry. The inductees are:
Catherine Trusky, 17, of Chapel Hill, North Carolina
Hayden Chrisman, 17, of Commerce, Texas
Jake Reisdorf, 16, of Carmel, California,
Jonathan "JD" Murphy, 18, of Denison, Texas
Kate Riding, 15, of Redmond, Oregon
Leo Schirokauer, 18, of Shaker Heights, Ohio
Tucker Leck, 12, of Neodesha, Kansas