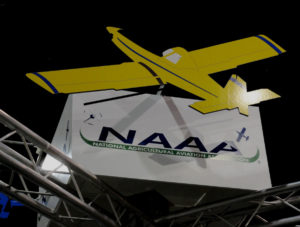 The latest industry survey from the National Agricultural Aviation Association (NAAA) finds that aerial application is as important to modern agriculture as ever, and the industry's footprint is expanding.
From 2012 when NAAA's last industry survey was released to 2019, consider these growth factors:
• The number of agricultural aviation operations has grown 16% since 2012.
• Along with more operations, the number of hired pilots is up 42%.
• The average number of aircraft per operation is up nearly 10%.
Based on those increases NAAA estimates the agricultural aviation industry treats an estimated 127 million acres of cropland aerially annually. According to the 2017 USDA Census of Agriculture, there are 347 million acres of cropland used for crop production in the U.S. Considering some crops are treated more than once during a season, aerial application treats an estimated 28% of this cropland.
Read details of the 2019 Aerial Application Industry Survey from NAAA.