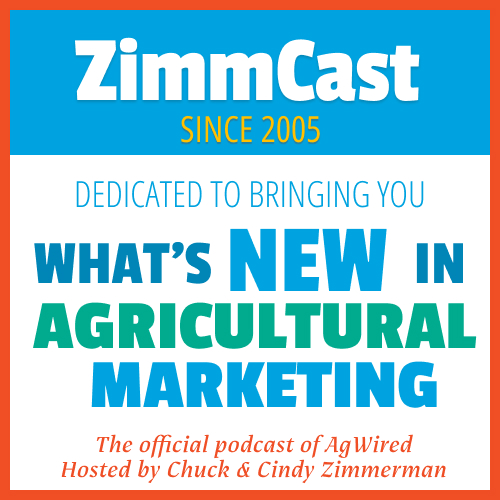 My first Water for Food Global Conference was a learning experience which included meeting some interesting people from around the world. This is the third time we've worked with The Daugherty Water for Food Global Institute at the University of Nebraska to create a virtual newsroom on AgNewsWire.
This episode of the ZimmCast features interviews from the conference that provide a good overview of the Institute and the purpose of the conference. Here's the list of who you'll hear.
Overview interview of the conference with Peter McCornick, Executive Director, Water for Food Institute
Interview with Mark Edge, Director of Collaborations for Developing Countries, Bayer
Interview with the Irrigation Association: Deborah Hamlin, CEO, Irrigation Association; Brent Mecham, Industry Development Director, Irrigation Association; Aric Olson, President, Jain Irrigation
Interview with Conference attendee Grace Mukarusagara, Rwanda
Interview with Conference attendee Elisa Zancanaro Zanella, Brazil
I hope you enjoy it and thank you for listening.
Listen to the ZimmCast here: ZimmCast – Interviews from #Water4Food