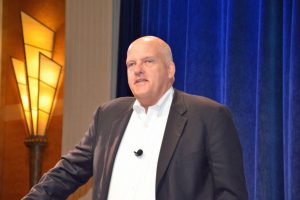 FMC has announced that U.S. Commercial Director, John Kasper, is retiring in June and Christina Coen, currently North America marketing director, will assume the role effective May 1.
"We thank John for his years of service. He built key strategic relationships that drove outstanding results for the region. John has also been a mentor to many and set the bar high for our organization," says Amy O'Shea, vice president and North America business director for FMC.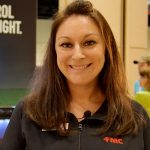 Coen leads marketing for the full FMC portfolio of herbicides, insecticides, fungicides, plant health and technology products. She joined FMC in 2017 from The Dow Chemical Company where she held operations, marketing and licensing leadership positions and was the North America crop protection project success leader.
We interviewed John at last year's Commodity Classic, and Christina this year. We also talked with Christina at the 2018 Ag Retailers Association conference. Listen and watch below.
Classic18 Interview with John Kasper, FMC
ARA18 Interview with Christina Coen, FMC