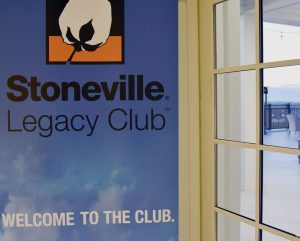 Cotton growers from the Southeast, Delta and South Texas regions were honored last week for their high yields at the annual Stoneville® Legacy Club

celebration held in Destin, Florida. The club, now in its third year, recognizes cotton growers for their advanced knowledge and skill used to maximize their yield and profit potential, as well as produce high-quality fiber.
Twenty growers earned membership to the Stoneville Legacy Club and were recognized for harvesting yields in the top 10 percent of their state.
"Stoneville has been around for nearly 100 years and it's a brand growers trust to consistently perform at high levels," said Rachel Walters, Cottonseed Marketing Manager, BASF. "Stoneville Legacy Club growers pair our elite germplasm with their quality management to deliver high yields year-in and year- out. We're honored to provide them with this recognition."
Learn more about the brand and the club in this interview: Interview with Rachel Walters, BASF
To qualify for the Stoneville Legacy Club, growers must have planted 100 percent Stoneville cotton seed on at least 20 qualifying acres from January 1–December 31, 2018. To view a complete list of winners and learn more about how to qualify for the 2019 Stoneville Legacy Club, visit Stoneville.com/LC.
Listen to interviews with some of the Legacy Club members and award winners, which can be found in the BASF Stoneville Legacy Club virtual newsroom.