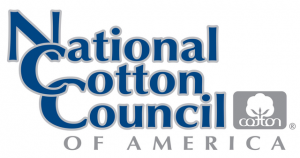 The National Cotton Council (NCC) named its leaders for 2019 and also shared planting intentions for the coming growing season at the group's annual meeting in San Antonio, Texas.
The group announced results of its 38th Annual Early Season Planting Intentions Survey, which show that U.S. cotton producers intend to plant 14.5 million cotton acres this spring. That number is up 2.9 percent from USDA's December 2018 estimate.
Mike Tate of Huntsville, Ala., will serve as NCC chair and Kent Fountain of Surrency, Ga., will be vice chair for 2019.
Elected as NCC vice presidents are Kirk Gilkey, ginner, Corcoran, Calif., and Ron Harkey, warehouser, Lubbock, Texas. Re-elected as vice presidents are: Robert Lacy, Jr, cottonseed processor, and Kevin Brinkley, marketing cooperative executive, both from Lubbock, Texas; Joe Nicosia, merchant, Cordova, Tenn.; and David Hastings, textile manufacturer, Mauldin, South Carolina. Re-elected as secretary-treasurer is Barry Evans, a producer from Kress, Texas.
Elected to the NCC Board during segment caucuses were: Producers – Neal Isbell, Muscle Shoals, Ala.; Patrick Johnson, Tunica, Miss.; Shawn Holladay, Lubbock, Texas; Doyle Schniers, San Angelo, Texas; and Mark McKean, Riverdale, California. Ginners – Wesley Morgan, New London, N.C.; Curtis Stewart, Spade, Texas; George LaCour, Morganza, La.; Tom Pires, Riverdale, Calif.; and Drake Perrow, Cameron, South Carolina. Warehousers – Joe Tillman, Memphis, Tenn.; Jay Cowart, Altus, Okla.; Coalter Paxton, Wilson, N.C.; Joe Cain, Bakersfield, Calif., and Robert Swize, Corpus Christi, Texas. Merchants – Jordan Lea, Greenville, S.C.; Raymond Faus, Plano, Texas; William Barksdale and Jeff Johnson, both of Cordova, Tenn.; and Bobby Walton, Memphis, Tennessee. Cottonseed – Paul Scruggs, Overland Park, Kan.; Sammy Wright, Tifton, Ga.; Austin Rose, Altus, Okla.; and John Chisum and Jerrod Drinnon, both of Lubbock, Texas. Cooperatives – Keith Lucas, Lubbock, Texas; Hank Reichle, Greenwood, Miss.; Paul Bush, Glendale, Ariz.; Wayne Boseman, Garner, N.C.; and Reid Nichols, Altus, Oklahoma. Manufacturers – Anderson Warlick and James Martin, both of Gastonia, N.C.; William Bowen , Inman, S.C.; Robin Perkins, Sanford, N.C.; and Owen Hodges, Columbus, Georgia.