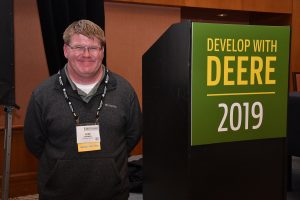 The 2019 Develop with Deere Conference saw more John Deere dealers attending as they strive to stay current on available technology and know how to best help their farmer customers.
"This is where some of the future of John Deere lies," said Jeff Barnes with Greenway Equipment. "The way that Deere is thinking about partnering with these software guys and incorporating them in, I think it's very important as a dealership to support this effort and come here, because I think we need to continue encouraging all the companies that are out there that you have a network. You're not just working with Deere, you're working with a dealer network to help deliver these solutions to a broader marketplace."
Barnes valued the opportunity to find nearly 80 software companies in one place and see what each is bringing to the table. He also appreciated the ability to talk with other dealers about how they are implementing different technology. Marcus McDonald with James River Equipment agreed.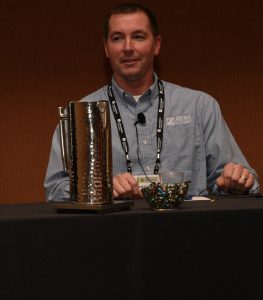 "There is no easy button when it comes to precision ag," said McDonald. "The way I approach it, everything is customizable. Every farm is different, so being able to customize a software or a program or some type of package is huge for us at a dealership. Having that ease of changing program, changing packaging, offering different services, a different level of services is big for the dealership."
McDonald said support is also a key piece for dealerships when it comes to partnering with software companies as they work to keep their customers profitable and ultimately stay in business themselves.
Listen to Chuck's interview with Jeff here: Interview with Jeff Barnes, Greenway Equipment
Listen to Chuck's interview with Marcus here: Interview with Marcus McDonald, James River Equipment