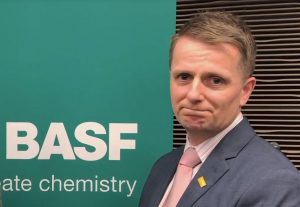 The recent ASTA 2018 CSS and Seed Expo was a great venue for BASF to showcase its Seed Solutions business, including the launch of Vault® IP Plus seed treatment and Obvius® Plus fungicide seed treatment.
"We decided we were going to create a whole new business unit in North America … a seed solutions business really focused on seed treatments," said Martin Horrocks, Director of North America Seed Solutions, BASF.
Horrocks discusses the new BASF Seed Solutions business in this interview.
Interview with Martin Horrocks, BASF Seed Solutions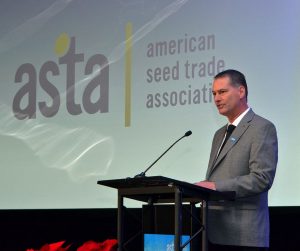 Kerry Grossweiler was named marketing lead for BASF U.S. Seed Solutions just before the ASTA event.
"BASF Seed Solutions offers a broad portfolio of seed treatment innovations that protect, unlock and enhance the full genetic potential of the seed," says Grossweiler. "We offer fungicides, insecticides, nematicides, innoculants, colorants and functional coatings and we're really excited that we're going to launch five new products in the next two years."
Grossweiler talks about some of BASF's seed treatment products in this interview.
Interview with Kerry Grossweiler, BASF US Seed Solutions