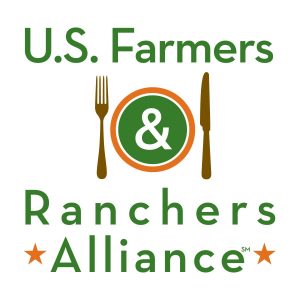 Maryland crop farmer Chip Bowling, representing National Corn Growers Association, is the new chair for the U.S. Farmers and Ranchers Alliance (USFRA) elected last month at the coalition fall board meeting along with new executive committee and board members.
Bowling, who is the fourth chairman of the group, is joined by a new executive committee:
• Vice Chair: Scott VanderWal, American Farm Bureau Federation
• Treasurer: Blair Van Zetten, American Egg Board
• Secretary: Anne Meis, representing Nebraska Soybean Board
• At-Large: Jennifer Houston, National Cattlemen's Beef Association
• At-Large Premier: Michael Parrish, Bayer
• Immediate Past Chairman: Brad Greenway, National Pork Board
USFRA also added two new members to its 15 member board – Joe Koss, president and chief executive officer of Culver's Franchising System and Brody Stapel, President of Edge Dairy Farmer Cooperative.
In addition, USFRA introduced a new "Farm, Food, Facts" podcast for food retailers, sustainability supply chain leaders and food trade media. The podcast, hosted by SupermarketGuru Phil Lempert, discusses top stories about today's food.