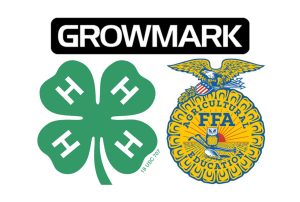 It's National Cooperative Month, it's also National 4-H Week, and it is the month that National FFA holds its huge annual meeting. In celebration of all that, we talked with Karen Jones, GROWMARK Youth and Young Producer Specialist, about how this agricultural cooperative supports the young people involved in 4H and FFA.
"GROWMARK has been a longtime financial supporter of both the FFA and 4H organizations," said Jones. "We believe that the members of those groups may be our future employees or future co-op members, and definitely future leaders in both arenas."
One program that GROWMARK has had in place for 26 years now is the annual essay contest for FFA members in states served by the cooperative. "We're excited because we added Missouri two years ago and we added Ohio this year, so now we are up to five states," said Jones. The theme for the 2019 contest just announced is "What does the future of agriculture look like to you, and what skills will you need to play a part in it?"
Among the ways GROWMARK supports 4-H is the Pollinator Garden Program. "We provide pollinator seed and some education about the importance of pollinators and the students do a community service project through their club to plant and maintain these plots," said Jones.
Learn more about GROWMARK's youth commitment in this interview. Interview with Karen Jones, GROWMARK