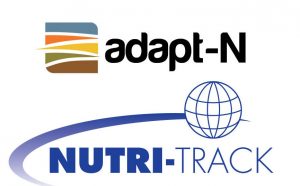 MFA Incorporated has announced an expanded partnership between its Precision Advantage, Crop-Trak and Nutri-Track service platforms and the Adapt-N nitrogen recommendations and monitoring system, operated by Agronomic Technology Corp and owned by Yara International.
Thad Becker, MFA Incorporated Precision Agronomy Manager, says MFA growers will benefit from the ability to leverage field data already available within the MFA system to generate unbiased and scientifically validated in-season, variable-rate nitrogen recommendations.
"We strive to serve our members with programs that improve their farms," said Becker. "We accomplish this by providing nutrient recommendations tailored to each farmer's unique growing conditions through MFA's Nutri-Track system along with critical in-season field observations by Crop-Trak consultants and our overall commitment to environmental stewardship. Everything we do has sound agronomy behind it."
Adapt-N combines advanced crop modeling with soil-type information, field management data and weather to establish real-time nitrogen recommendations to achieve maximum yield for each field.
"The increase in MFA's use of Adapt-N over the past several years, and the company's commitment to expanding availability of the technology across its territory is further evidence of MFA's commitment to driving profitable sustainability for its growers," said Steve Sibulkin, who leads the Adapt-N solution team at Yara. "This is completely aligned with our aspiration to bring timely recommendations to farmers that help them maximize yield while minimizing environmental impact."