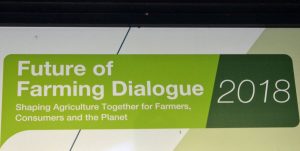 Joined by farmers, reporters, influencers and other agricultural stakeholders from around the globe, Bayer outlined its vision for the future of agriculture at the 2018 Future of Farming Dialogue, focusing on its commitment to innovation, sustainability and digital transformation.
In the global company's first major event since the finalization of its acquisition of Monsanto on August 21st, the Future of Farming Dialogue is discussing ways to make the world's food system more sustainable for the benefit of farmers, consumers and the planet.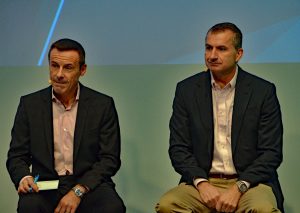 "Farmers are hungry for innovation that will help them grow more with less and help ensure adequate access to safe, nutritious and affordable food now and in the future," said Liam Condon, a member of the Bayer Board of Management and President of the Crop Science Division, during his presentation at the Future of Farming Dialogue 2018.
"We now have thousands of employees dedicated to research and development around the world with market-leading expertise in breeding, biology, chemistry and data science," said Bob Reiter, the new Head of Research & Development for the Crop Science Division. "I know their combined creativity, collaborative spirit and passion for discovery will help drive tailored solutions for farmers while also driving our business. Breakthrough innovation always happens at the intersection of various scientific disciplines."
Listen to remarks from both Condon and Reiter here –Bayer executives Liam Condon and Bob Reiter