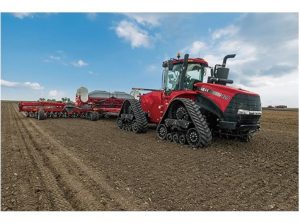 Case IH announces updates to both its Steiger® Series and Magnum

Series tractor lines for 2019.
The Steiger® Quadtrac® and Rowtrac

tractor lineup includes new features that reinforce the series' already proven performance. Several drive system advancements, including a new high-speed Rowtrac design, join a factory-fit enhanced telematics offering that increases management capability and flexibility. In addition, all Model Year 2019 tractors used in agriculture applications now include an industry-exclusive warranty and a one-year advanced subscription to Advanced Farming Systems (AFS) Connect

. These innovations help ensure that Model Year 2019 Steiger tractors will deliver even more power, productivity and efficiency for producers.
"For more than 20 years, we have been relentless in refinement of our track technology, giving us a head start and allowing us to lead the pack," said Mitch Kaiser, Case IH Steiger tractor marketing manager. "This series of tractors is already strong, smart and simple, and these advancements are helping producers get even more power, performance and productivity that leads to lower total cost of ownership."
Model Year 2019 Steiger tractors also feature an improved track design for high-speed roading, capable of up to 25 mph.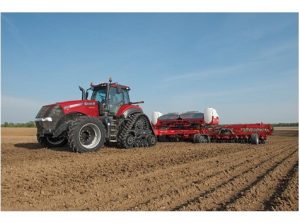 Model Year 2019 Magnum tractors also include a new warranty program, factory-fit telematics, and advanced subscription to Advanced Farming Systems (AFS) Connect

farm management system, along with a new 21-inch track option and factory-installed Goodyear® LSW® tire options.
For more information, visit your local Case IH dealer or www.caseih.com.