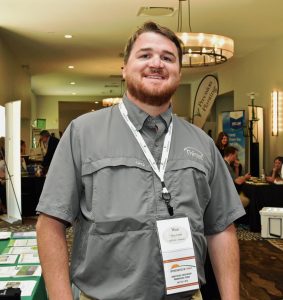 AMVAC insecticide THIMET is a tried and true organophosphate for the control of sucking pests, mites and other major insects in a wide variety of crops, including peanuts.
AMVAC technical service rep Wen Carter says THIMET also helps protect against tomato spotted wilt virus. "Over the past 4-5 years we've seen an increase in incidence of tomato spotted wilt virus in peanut production…even with resistant varieties," said Carter.
AMVAC was a sponsor of the 20th annual Southern Peanut Growers Conference last week.
SPGC18 interview with Wen Carter, AMVAC
2018 Southern Peanut Growers Conference Photo Album