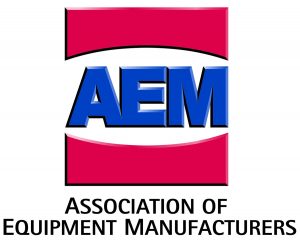 All categories of agricultural machinery sales are in the plus column so far this year compared to last, according to the latest data from the Association of Equipment Manufacturers (AEM).
"We view 2018 as a rebuilding year for agriculture; we've experienced a steadily improving economy, tax reform provides incentives and machines need to be replaced," said Curt Blades, AEM senior vice president, AG services. "We're still concerned with the impact of tariffs and trade wars on continued stability for manufacturers and their customers."
AEM reports that U.S. sales of self-propelled combines are up 20.5 percent compared to 2017 January-June; U.S. sales of the machines in June grew 4 percent compared to June 2017. January-June U.S. sales of 4-wheel-drive tractors gained 5 percent over 2017 year-to-date sales; June sales jumped 23 percent compared to last year. Total U.S. sales of 2-wheel drive tractors at mid-year grew 6.5 percent over the same time period in 2017; all categories were positive, with strongest gains in the under-40 HP category at 8 percent.
For 2-wheel drive tractors, June U.S. sales in the 100-plus HP category increased 16 percent, under-40 HP tractors grew 15 percent, and 40-100 HP 2-wheel drive tractors gained 4 percent.