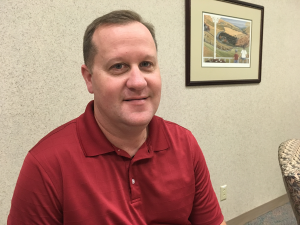 GROWMARK's Endure 4R Advocate Awards program and Enduring Farms program are working together to recognize individuals for using best management practices and to tell that story to those outside of agriculture who want to know how farmers are practicing stewardship on their land.
GROWMARK Director of Agronomy Marketing and Agronomy Services Ryan White says they continue to grow the programs, and for good reason.
"In the end, what we want to do with this program is to always find ways to work with farmers to improve, to tell the great story that farmers are already doing," said White. "There are so many farmers who already put good practices – outstanding practices – to work every day to manage crop nutrients and crop inputs. Lifting those folks up as the best examples of what's happening out there, and telling their stories to those outside our industry is very important, but it's also great within our industry because we have those people that are doing exemplary work that we can point to."
GROWMARK just recognized five FS crop specialists with the Endure 4R Advocate Awards. Earlier this year the company awarded 26 farmers with the Enduring Farms recognition. White said these individuals truly are leaders in the industry who work every day to do the right thing for their clients and on their farms.
Interview with Ryan White, GROWMARK
Congratulations to the 2018 Endure 4R Advocate award winners:
• Tim Berkland – GROWMARK – Iowa
• Gary Brandt – Gateway FS – Illinois
• Courtney Mahr – West Central FS – Illinois
• Sal Pustizze – GROWMARK FS – New Jersey
• Todd Wibben – Evergreen FS – Illinois