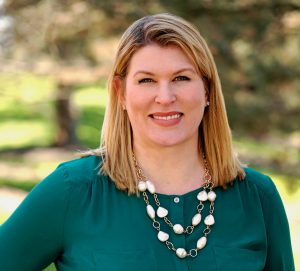 The U.S. Farmers & Ranchers Alliance (USFRA) has ended a five- month search for a new chief executive officer with the selection Erin Fitzgerald to lead the organization. Fitzgerald previously served as Senior Vice President, Global Sustainability for the Innovation Center for U.S. Dairy®, a part of Dairy Management Inc. (DMI).
"The USFRA Board of Directors is pleased to hire Erin Fitzgerald as our new CEO," said Chip Bowling, USFRA Vice Chair and Chair of the CEO Search Committee. "With an outstanding number of qualified candidates for the CEO position, Erin was the obvious choice to lead our organization through the next chapter of its history, and it was a unanimous decision by the board."
Fitzgerald will lead USFRA as it approaches its eighth year as an organization with 100 affiliates and industry partners. "American farmers and ranchers have an incredible legacy and will define the sustainable food systems of the future – I am grateful for the privilege to continue to work for the farmers across the United States who are committed to stewardship and inspire a sustainable future," said Fitzgerald.
Fitzgerald will start with USFRA on July 16.