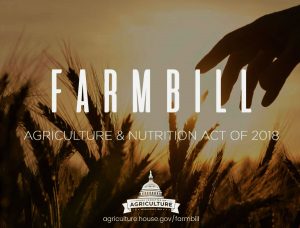 The House Agriculture Committee voted along party lines Wednesday to pass the Agriculture and Nutrition Act of 2018 (H.R.2) out of committee, a new farm bill designed by Republicans to "address the economic challenges facing the nation's farmers and ranchers, while making historic investments in opportunities for SNAP recipients." All 20 Democrats on the historically-bipartisan committee voted against the legislation over their objection to requiring work-capable adults to either find employment or receive free training for 20 hours per week.
"I'm disappointed that my Democrat colleagues have turned their backs on America's heartland – that they've chosen partisan politics over the three years of bipartisan work in this committee," said Chairman Mike Conaway. "I am hopeful Democrats will not hold the nation's farmers and ranchers hostage in this process over the SNAP work and training requirements, which will provide SNAP beneficiaries not just a benefit, but a better future that only a job can provide."
Conaway held a press call this morning to discuss the legislation with Committee Vice Chair Glenn Thompson (R-PA).
Listen to this morning's conference call here: House Ag Committee Conference Call