PartnerRe Ltd and Farmers Edge

have joined forces to couple real-time field data with customized insurance products to help farmers around the globe.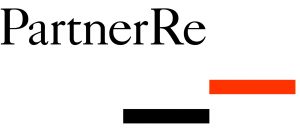 This exclusive, four-year agreement between Farmers Edge and PartnerRe brings together precision farming technology and agriculture insurance in a landmark deal that will fundamentally advance the $5 trillion global food and agriculture industry. Under the terms of the agreement, PartnerRe and Farmers Edge will jointly develop new agriculture insurance products in main crop growing areas worldwide, aimed at addressing the specific needs and challenges of farmers.
Farmers Edge president and CEO Wade Barnes says this groundbreaking agreement will help farmers have more insurance options based on more accurate data while simultaneously opening up new financing options. "Through this partnership, Farmers Edge is making digital agronomy a reality and empowering farmers all over the globe with data-driven insights so they can maximize crop yields, make better decisions and secure tailor made insurance solutions that make sense for their market," said Barnes.
In this interview, Barnes discusses the potential impact of the agreement, and how it could farmers in both developing countries and here at home. Audio Interview with Farmers Edge President and CEO Wade Barnes