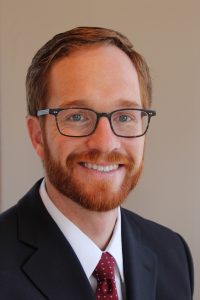 The American Soybean Association have selected Ryan Findlay as its new Chief Executive Officer. Findlay replaces Stephen Censky, who left ASA in October of 2017 after confirmation by the U.S. Senate as Deputy Secretary of Agriculture.
"ASA is extremely pleased to have found someone of Ryan's caliber and experience to lead us into our next chapter as a first-class U.S. commodity organization," said ASA President John Heisdorffer, a soybean producer from Keota, Iowa. "Ryan's background growing up on a farm and working for the Michigan Farm Bureau and for Syngenta give him the right combination of life and work experience that will serve ASA well in the coming years," Heisdorffer stated.
Findlay is a native of Caro, Mich., where his family still farms row crops. The last four years Ryan worked for the global agricultural company Syngenta, focusing on freedom-to-operate issues impacting farmers. His seven-year tenure with the Michigan Farm Bureau included work on two farm bills, international trade, climate change and regulatory issues. Ryan, his wife Gretchen, and their two children will be relocating to the St. Louis area, where he will work out of ASA's headquarters office.
"I am honored to be selected to lead a premier policy organization that I have worked with and admired for years," Findlay said. "I look forward to building on Steve Censky's strong legacy as ASA and its state affiliates continue to lead the public debate on key policy issues including farm risk management, international trade and rural infrastructure."