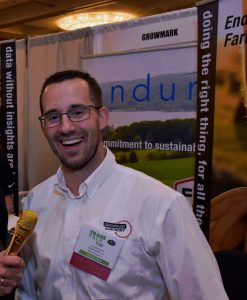 The FS System is now recognizing farmers who are using sustainable practices that are good for the environment and good for the farm with the Enduring Farms designation.
GROWMARK Strategic Agronomy Marketing Manager Tim Berkland said things like using nitrogen stabilizers and programs to monitor the nitrogen in the soil would give farmers points on the scorecard.
"One of the things we wanted to do with this program is call out the farmers that are doing a lot of the right things, because a lot of times public persona is not so kind to the farming community and they don't recognize how much farmers are doing and investing already," said Berkland.
Those recognized as Enduring Farms receive a metal sign and recognition in GROWMARK publications. Local FS Crop Specialists have more information about the program.
Listen to Chuck's interview from NAFB Trade Talk: Interview with Tim Berkland, GROWMARK