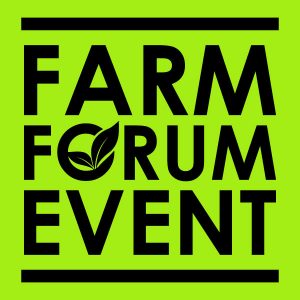 The FARM FORUM EVENT, hosted by AGRI-TREND®, returns to the Calgary TELUS Convention Centre December 5-7, 2017 with the theme LEARN & GROW.
The FARM FORUM EVENT brings over 1,000 attendees together to see the latest innovations, learn from top experts from the world's leading agricultural companies, and share information among the largest growers from Canada and the United States.
Attendees of the FARM FORUM EVENT manage more than 6 million acres each year. In interviews, sponsors cite the high quality of the attendees and the unique format of the FARM FORUM EVENT as primary reasons why they choose to participate in the show. You can view portions of the interviews on the AGRI-TREND channel here.