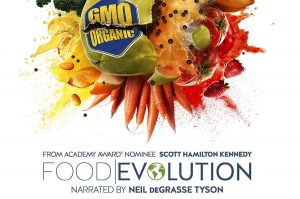 The U.S. Farmers and Ranchers Alliance (USFRA) is supporting a new film that offers an independent investigation into biotechnology that concludes GMOs may well be a force for good to feed the world.
Food Evolution, which is now streaming on Hulu, was commissioned by the Institute of Food Technologists (IFT), and directed by Academy Award®-nominated director Scott Hamilton Kennedy.
"The GMO story is a metaphor for how important it is to use science to make decisions," said Kennedy during a conference call with reporters Thursday. He says the audience reaction to the film during screenings has been very gratifying. "From the critics standpoint, we're 100 percent on Rotten Tomatoes (reviews from) the top critics." Kennedy adds that screenings around the world have helped change minds about the perception of GMO crops.
"We are interested in promoting the film in any way we can," said USFRA CEO Randy Krotz. That includes college campus screenings, digital media, and educational materials.
Also on the call was USFRA board member and Illinois farmer Roberta Simpson-Dolbeare, who talked about the value of genetically modified crops to farmers and getting accurate information out to the non-farm public. "I think it's up to us farmers to better educate them on GMO plants and why from a sustainable standpoint going forward in order to feed the world, we really have to depend on GMO crops," she said.
Audio file: USFRA and Food Evolution film comments