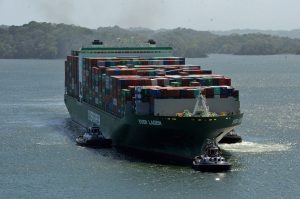 More than 120 members of the Coalition to Promote U.S. Agricultural Exports are urging leaders of the House Committee on Agriculture to increase funding for USDA export promotion programs in the new farm bill.
The coalition ssent a letter to Committee Chairman Michael Conaway (R-TX), and Ranking Minority Member Collin Peterson (D-MN), asking them to increase funding for the Market Access Program (MAP) to $400 million annually and the Foreign Market Development (FMD) program to $69 million annually, phasing in the additional funding over the life of the next farm bill. Coalition members include virtually all of the major commodity organizations, as well as state and regional groups, representing everything from apples to wine.
"Over the years we've had a decrease in funding based on sequestration, administrative costs, and just overall inflation and depreciation of the U.S. dollar," said Mark Powers, president of Northwest Horticultural Council and chairman of the coalition. "It's a very positive public-private partnership, but the real purchasing power of those matching funds provided to MAP and FMD has decreased over the years."
MAP and FMD are cost-share programs. Overall, producers and other participants contributed matching funds representing 70 percent of total program funds in 2016. Federal MAP funding has been apportioned at an annual level of $200 million since 2006 and FMD at its annual level of $34.5 million since 2002.
In this interview, Powers talks about how successful the programs have been and how important exports are to specialty crop producers, and you can learn more at AgExportsCount.org. Interview with Mark Powers