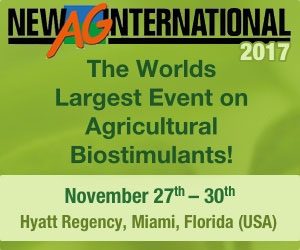 The use of biostimulants in agriculture has grown dramatically over recent years and could reach $2 billion by next year, but there is still much that needs to be learned about the diverse formulations on the market and being developed that are applied to plants or soils to regulate and enhance the crop's physiological processes.
The 3rd Biostimulants World Congress coming up November 27-30 in Miami is an international scientific and technical congress that was specifically designed to review the latest information about these products. Professor Patrick Brown with the Department of Plant Sciences at UC Davis is the chairman of this Congress, which he says was developed to answer growers' questions about the efficacy of biostimulant products.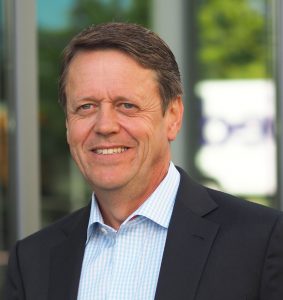 "Many growers were suspicious of these products, thinking of them as snake oils or magical elixirs," said Brown, who said his interest in working with New Ag International in starting the conference was to help growers make their decisions and to determine which products were truly valuable. The congresses are also helping provide information for decision-makers around the globe when it comes to legislation and regulations impacting biostimulants, which can help protect the R&D investments of manufacturers in a segment where IP protection is difficult.
The first congress was held in Strasbourg, France in 2012 and the second in 2015 in Florence. "We build the conference around five or six world experts on all aspects of plant growth and soil science," Brown said. Among this year's speakers are Professor Raj Khosla of Colorado State University, who will discuss Precision Agriculture and Biostimulants, and EPA scientist Dr. Russell Jones, who will speak about regulatory guidance on plant biostimulants in the U.S. The Congress will be held as scheduled in the Hyatt Regency Hotel in Miami, which was not damaged by Hurricane Irma.
Find the program and get registration information at BiostimulantsWorldCongress.com and learn more in this interview: Interview with Patrick Brown, Biostimulants Congress Chair