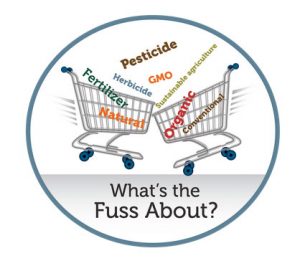 The U.S. Farmers & Ranchers Alliance (USFRA) is joining with the Nebraska Soybean Board to host a "Food Dialogues: Pivoting the GMO Conversation" at the University of Nebraska at Lincoln September 6 from 1:00-2:30 pm.
Among the Dialogue participants will be Hilary Maricle, a Nebraska cattle, corn, pig and soybean farmer and CommonGround volunteer; and USFRA Face of Farming & Ranching Jeremy Brown, an organic cotton farmer from Texas.
The Dialogue will be livestreamed on USFRA's Facebook page for those unable to be there in person. Find out more here.