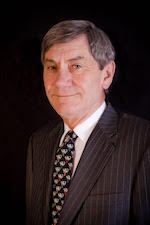 When John Baize spoke to attendees of the 2017 U.S. Soy Global Trade Exchange, it wasn't just some nice thoughts. Baize comes from 38 years of working the global market on behalf of soybeans and other farm products. That experience gives him a great him not just a good view of the past, but also of the future.
"By all accounts we are going to continue to see the global economy grow," Baize said. "We're seeing continuous growth in the GDP in countries all throughout Asia, particularly in the Asian sub-continent- southeast Asia, certainly in China, and elsewhere. When you see more per capita income in developing countries, the first thing that is going to happen is they're going to improve the quality of their diet, which means more animal protein in the diet, it's going to mean more vegetable oil in their diet, and I think that's where the future is going."
The global demand for soybeans is growing twice as fast as corn, and four times faster than wheat, rice, or cotton. The U.S. has taken advantage of that marketshare through it's agreements with Columbia, Morocco, and Korea. In Baize's opinion, missing out on TPP isn't a huge factor for the soybeans either, since the U.S. already has good access to Japan, southeast Asia and the agreement didn't include China.
Listen to Baize's predictions for 2018 in Jamie's full interview here: John Baize, John C. Baize & Associates
You can find photos from the event here: U.S. Soy Global Trade Exchange Photo Album