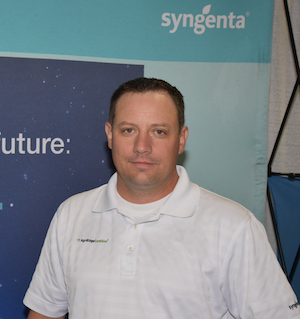 Syngenta has brought their farmer-customers a farm management program through AgriEdge Excelsior. AgriEdge Excelsior delivers software, on-farm service and innovative products. We met up with Stacey Shaw, AgriEdge Specialist, Syngenta, during the 2017 Ag Media Summit in Utah to hear more about the programs focus on technology, service and risk management.
"The big picture of the AgriEdge Excelsior program is centered around helping farmers make better decisions in the field. We look at costs of inputs and if it's profitable for them to run a piece of ground. We also help with planting and better record keeping. We help growers get better at what they do," Shaw said.
The Land.db software utilized is cloud-based and helps growers digitally organize their data across devices. Shaw said it was developed by growers for growers, making it user-friendly and enabling all growers to collect and analyze data.
Listen to my complete conversation with Stacey as he takes us through the farm management programs entire package. Interview with Stacey Shaw, Syngenta
View and download photos here: 2017 Ag Media Summit Photo Album