Case IH made a number of new product announcements for 2018 this week.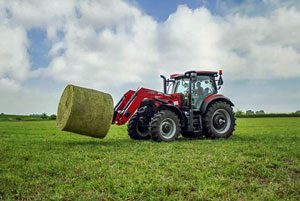 For starters, they launched the next generation of Maxxum series tractors that "combine efficient power, versatility, comfort and convenience to handle the day-to-day demands of beef, dairy and row crop operations."
The 2018 line up includes Maxxum ActiveDrive 4, Maxxum ActiveDrive 8, and Maxxum CVXDrive tractor configurations that can be equipped to meet the needs of any operation.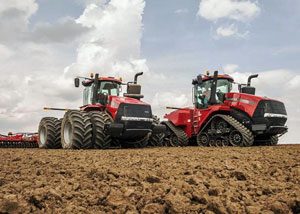 The new Case IH Steiger CVXDrive series tractors with the strongest CVT on the market are available in 370 to 540 horsepower and in 17 different configurations in Quadtrac™, Rowtrac™, wheeled and scraper options.
The Steiger is the first continuously variable transmission to be offered in a 4WD articulated tractor and delivers the highest horsepower available on the market.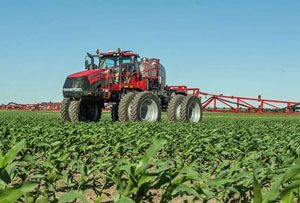 To top it off, Case IH launched the "industry's fastest converting combination applicator" which converts from "liquid to dry in as little as 42 minutes."
The Trident 5550 Liquid System offers the latest Case IH application technology, including AIM Command FLEX™ advanced spray technology and it's engineered from the ground up to be changed from liquid to dry and back again throughout three seasons of use.