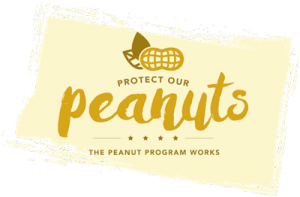 As preparations for the 2018 Farm Bill begin, the Southern Peanut Farmers Federation (SPFF) has launched a website and video to showcase the benefits of the Price Loss Coverage (PLC) program in the 2014 Farm Bill.
Through the website, SPFF aims to educate policymakers, farmers and the agriculture community about why the Peanut Program must be retained in the upcoming Farm Bill. The message challenges attempts by a new Florida peanut group not affiliated with SPFF to change the program, according to Don Koehler, executive director of the Georgia Peanut Commission.
"The fact is the Florida Peanut Federation would undermine the market-based Peanut Program that works for peanut farmers, our families and our communities by pushing to dramatically lower the reference price and championing a self-serving effort on behalf of a few farmers who want to arbitrarily declare peanut base – a move that would put farmers in our community out of business and wreak chaos in the marketplace," Koehler said.
The SPFF consists of the main peanut grower organizations in Alabama, Florida, Georgia, and Mississippi – including the Florida Peanut Producers Association, but not the new organization.