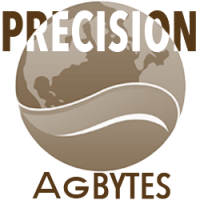 Jeff Morris is stepping into the role of vice president and chief marketing officer for AgJunction Inc., a leader in automated steering and machine control technology for precision agriculture. Morris will now be responsible for leading all marketing initiatives, developing go-to-market strategies and driving the product road map for AgJunction.
Isagro USA, Inc. has signed an agreement to market Vestaron Corporation's Spear®-T biological insecticide, an environmentally conscious choice for use on greenhouse pests.
Live LoRaWAN internet connectivity will be provided at the InfoAg 2017 Conference coming up on July 25-27 in St. Louis, Missouri. Senet, the first and fastest growing provider of secure, public, low-power wide-area networks (LPWANs) and Managed Network Services for Internet of Things (IoT), is providing the service and will be speaking at the event as well.