Syngenta has announced its new ambition and priorities following the completion of the transaction with ChemChina. The company aims to profitably grow market share through organic growth and collaborations, and is considering targeted acquisitions with a focus on seeds. The goal is to strengthen Syngenta's leadership position in crop protection and to become an ambitious number three in seeds.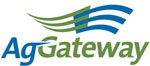 Agricultural retailers and manufacturers recently offered powerful testimonials on how moving from paper-based tracking systems into electronic connectivity – through standardized transactions, barcoding and other systems – has dramatically improved their efficiency, accuracy and customer service; and they called on others to embrace eConnectivity to better streamline the supply chain.

Dr. Akinwumi Adesina, President of the African Development Bank, was announced as the 2017 World Food Prize Laureate during a ceremony at the U.S. Department of Agriculture. U.S. Secretary of Agriculture Hon. Sonny Perdue gave keynote remarks and applauded the selection.