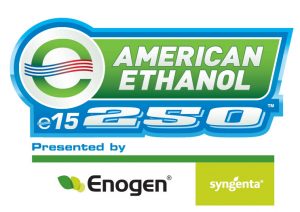 Coming up tomorrow at the Iowa Speedway, Enogen presents the NASCAR XFINITY Series American Ethanol E15 250 for the fifth year.
Ron Wulfkuhle is excited to be attended the race for the first time as head of Enogen at Syngenta. "We'll have about 1200 corn farmers attending as our guests and also we'll be working with the FFA," said Wulfuhle. "They'll be doing a fundraiser at the race and just to make it interesting we've agreed to match whatever they raise."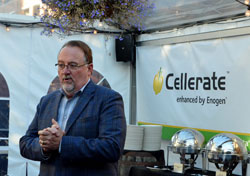 At the Fuel Ethanol Workshop in Minneapolis this week, Wulfuhle was spreading the word about the winning combination of Cellerate™ process technology and Enogen corn for ethanol plants and corn farmers by getting more ethanol from the same kernel of corn.
Learn more about Cellerate, Enogen, and the race in this interview and watch for photos and stories from the race where our Jamie Johansen will be this weekend.
Interview with Ron Wulfkuhle, Enogen