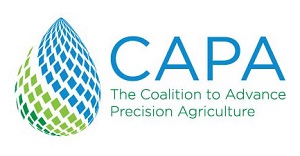 The Coalition to Advance Precision Agriculture (CAPA) is excited to present their new website, www.DiscoverPrecisionAg.org.
CAPA is comprised of ag organizations, grower groups and agribusiness associations. Their goal is to facilitate communication between farm and agribusiness associations and government decision-makers in regards to all things precision agriculture. The new website will offer a valuable tool to promote science-based policy decisions for a safe, susutainable food source.
"From AgGateway's perspective, CAPA is an important resource, informing government and industry leaders about the essential work being done to facilitate the exchange of electronic information for precision agriculture. The ability to manage data is key to the continuing success of U.S. agriculture," Wendy Smith, President of member organization AgGateway.