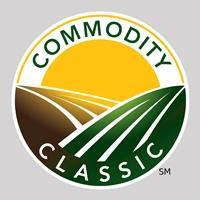 U.S. Congressman Mike Conaway, chairman of the House Committee on Agriculture, will give an address at Commodity Classic on Friday, March 3 from 9:00 a.m. to 11:00 a.m. Conaway represents 29 counties in the 11th congressional district of Texas– his native state. He also serves on the House Armed Services Committee and the Premanent Select Committee on Intelligence.
"We are very pleased that Congressman Conaway has agreed to address Commodity Classic attendees," said Ed Erickson, Jr., a North Dakota soybean farmer and co-chair of the 2017 Commodity Classic. "With the change in administration in Washington, DC, the next Farm Bill due for debate, and discussions on international trade policy, the farmers attending Commodity Classic will be very interested to hear from one of the nation's ag policy leaders on a wide range of issues."
Other notable speakers include John O'Leary, a motivation speaker who suffered sever childhood burns and amputations and now encourages other to live boldly, and the leadership of the four presenting commodity associations.