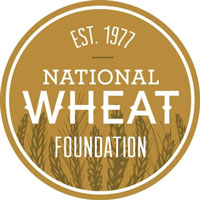 The winners of the first National Wheat Yield Contest in 20 years used new techniques, advanced seed varieties, and innovative production practices to produce an average of 135 bushels per acre.
The National Wheat Foundation recently announced the winners of the 2016 National Wheat Yield Contest, sponsored by Monsanto, BASF, John Deere, and Winfield, which drew nearly 170 entrants.
The National Wheat Yield Contest winners were split into two categories and two subcategories, of Winter Wheat (Dryland and Irrigated) and Spring Wheat (Dryland and Irrigated). The 14 national winners in these production categories had a yield average of 135 bushels per acre, far surpassing the county averages for the winning growers.
The top yield nationally for the Bin-Buster award came from Phillip Gross, a grower out of Warden, Wash., who grew irrigated hard red winter wheat variety Keldin from WestBred to a final yield of 192.85 bushels per acre, 216.15% above the county average.
Learn more from NWF about all of the top winners who will be recognized at the 2017 Commodity Classic in San Antonio, Texas, as guests of the National Wheat Foundation.