The Association of Equipment Manufacturers (AEM) is inducting two new member into their AEM Hall of Fame. These individuals are being honored for their contributions to the off-road industry, their legacy of innovation, service and leadership.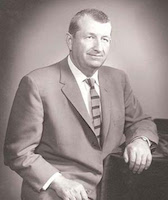 Ray Hagie is the founder of Hagie Manufacturing LLC. Although he never intended to bring the world's first self-propelled sprayer to the market, his life pursuit of solving problems led to just that. In 1944 Ray opened Hagie's Hybrid seed corn plant, then, during the labor shortages of WWII, he developed a self-propelled "personnel carrier"to detassel corn more efficiently. When Dow released 2,4-D Ray envisioned a device that would allow the product to be applied more easily. That lead to the self-propelled sprayer and Hagie Manufacturing in 1947.
Committed to the community, the environment and the industry, Ray served in numerous leadership roles throughout his career including as an Iowa state representative and senator, chairman of the Iowa Manufacturers Association and on the Iowa State University Board of Governors.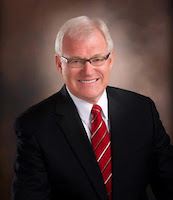 Robert "Bob" Vermeer is the chair emeritus of Vermeer Corporation. He played an integral role in bringing that company to where it is today. Under his leadership, sales grew nearly 13 times- thanks to his program to evaluate and coach dealers. His innovations also led to advancements in finance making equipment more readily available globally. He also began various community service programs, such as Vermeer Chaplain Program, the Vermeer Charitable Foundation Scholarship Program and the Vermeer Spirit of Caring Award.
Bob has served as Chair of both the Association of Equipment Manufacturers and the Iowa Business Council. In addition, Bob has been a member and officer for several boards, including Central College Board of Trustees, Dordt College Board, Calvin Theological Seminary Board of Trustees and the Pella Chamber of Commerce.
"AEM is proud and privileged to honor the pioneering individuals who have invented, managed, built and led the off-road equipment industry," said AEM President Dennis Slater. "Their vision and dedication have contributed significantly to the growth and strength of our industry and economic progress and quality of life around the world; and their legacy serves as an inspiration for our leaders of tomorrow."