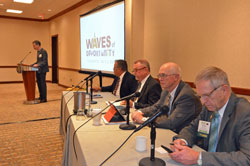 To kick-off the 2016 National Association of Farm Broadcasting (NAFB) Convention in Kansas City, Mo., we heard agriculture leaders share insights on "Counting the Returns: Agriculture Reacts to the Election."
Jay Truitt, Policy Solutions, moderated panel discussion with Dr. Bob Young, Chief Economist, American Farm Bureau Federation, Roger Johnson, President, National Farmers Union and Jon Doggett, Executive Vice President, National Corn Growers Association.
Key topics of discussion included prospects for the new Secretary of Agriculture, the future of trade including Trans Pacific Partnership and NAFTA, when we might see a new farm bill discussed, immigration and it's impact on agriculture and what we could see during the Trump Administration's first 100 days.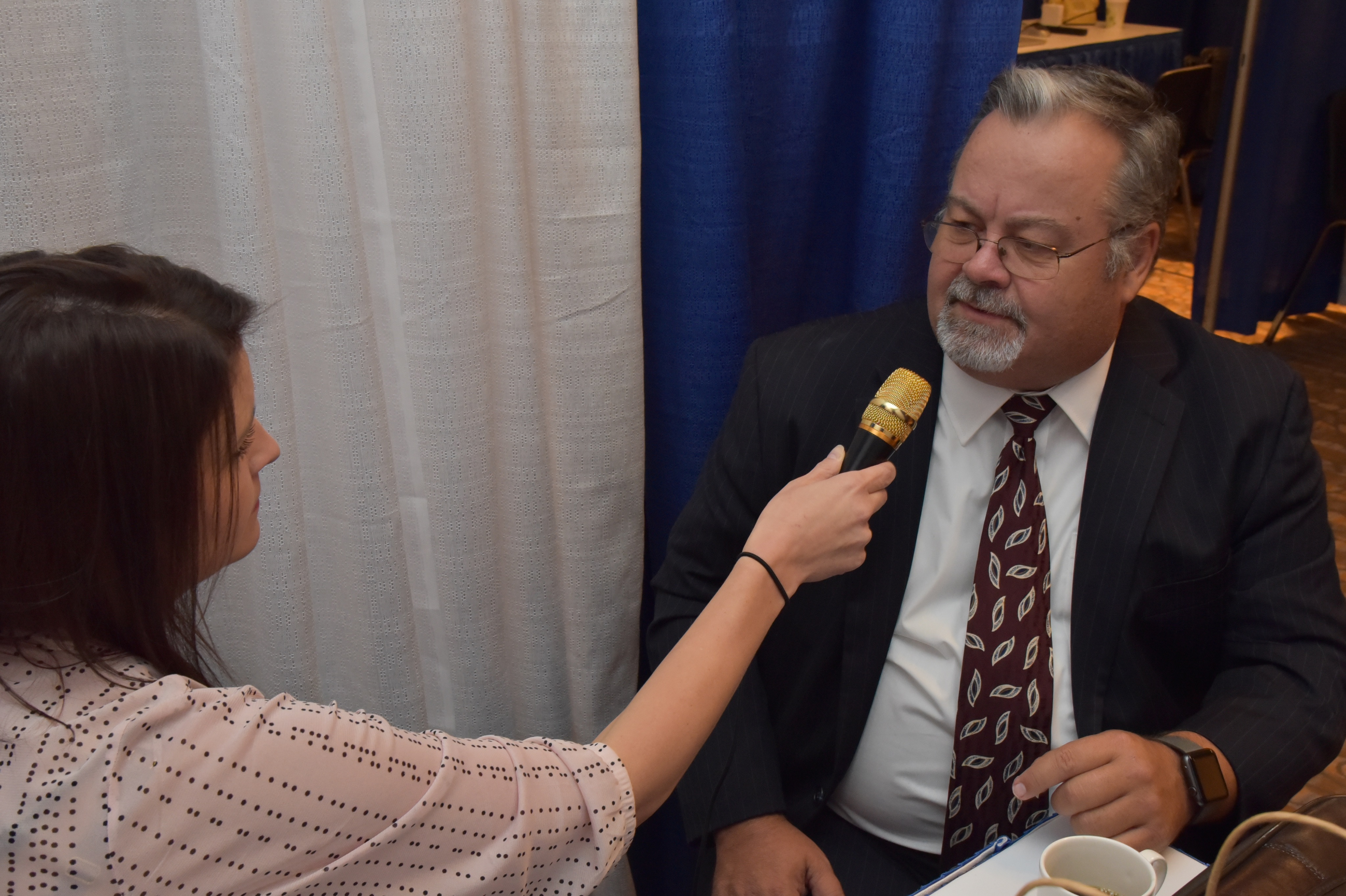 Listen to the complete panel discussion here: [wpaudio url="http://traffic.libsyn.com/zimmcomm/nafb-16-ag-reacts-panel.mp3″ text="Ag Reacts to Election"]
As a strong figure in the U.S. livestock and food industry when it comes to policy issues, Jay Truitt, sat down with me following the panel discussion to share his personal views on those same key issues central to the agricultural community.
Listen to the complete panel discussion here: [wpaudio url="http://traffic.libsyn.com/zimmcomm/nafb-16-truitt.mp3″ text="Interview with Jay Truitt"]